Are you new to motorcycle riding and wondering which motorcycle boots to select or how to measure the boot's foot? Well then, you're not alone because we have encountered such an issue. Sizing is a major consideration when motorcycle riding. This is because bigger kits are bulkier and more limiting, while smaller-sized kits can become less comfortable and distracting. Therefore, it's essential to pick your motorcycle boots if comfort and safety are your priority while riding.
The right boot will fit just perfectly like a glove. It will not be too spacious, not too tight, but well enough to hold your foot firm and comfortably. Typically, your shoe size should be one size larger than that of your foot. Also, note that the boot producers have their cutting system peculiar to them, and boot types differ according to the various riding purposes. So, in this motorcycle boots size guide, you will learn about the different bike boots and the risks of wearing the wrong boots, etc.
What Are The Different Types Of Motorcycle Boots?
There are several motorcycle boots with diverse specifications. But the type of boot fit for you depends on the type of motorcycle you own and the nature of your riding.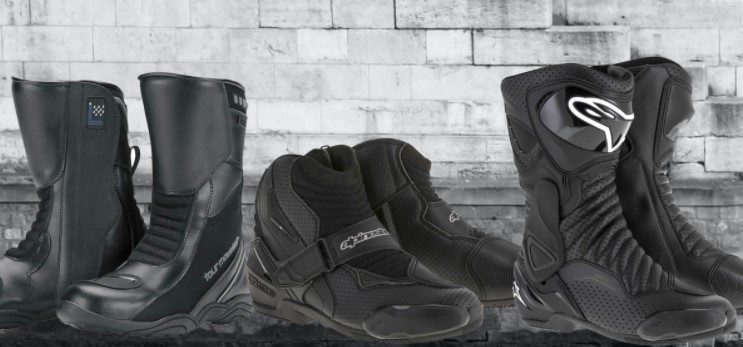 The various kinds of motorbike boots are as follows:
Types of Motorcycle Boots
Street Boots.
Sport Boots.
Adventure Boot.
Dirt Boots.
Touring Boots.
Street Boots
The majority of motorcycle riders are frequently on the road. So, they always look for a pair of street boots. There is a large array of styles that street boots come in that fit perfectly for every type of motorcycle and rider.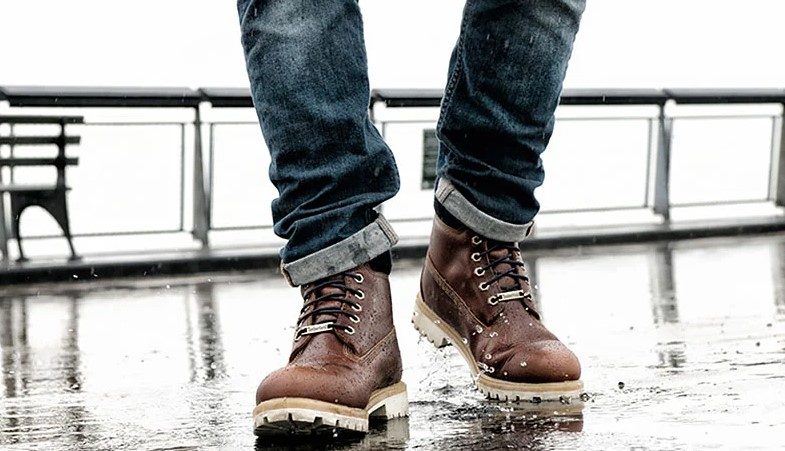 In addition, the street boot is very comfortable and safe and matches virtually anything you wear. It is an ideal choice for frequent commuting, as most of them are waterproof, providing adequate protection for your legs. Riding with the street boots not only gives you the legendary style, but it safeguards you.
However, the street boot doesn't give maximum protection like the full-kit race boot. Also, it regularly comes with shoelaces, which are liable to cause trouble within the moving components of your bike.
Sport Boots
Sports boots are the safest and most advanced of all boots. This kind of boot provides you maximum protection against twists, slides, etc. Additionally, it provides excellent tactual feedback while maneuvering controls. Also, the sports boots come with interchangeable tough parts on them.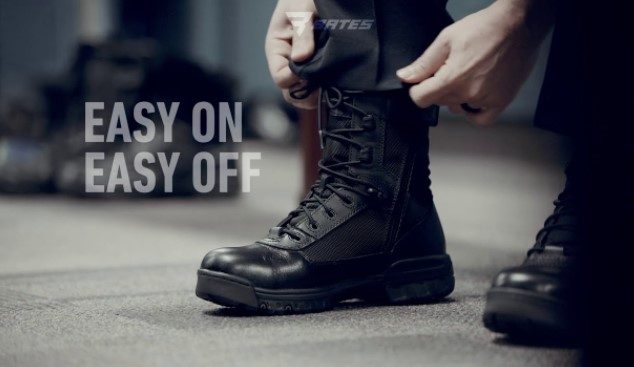 If your slider is eroded and worn out, you can replace it easily. Moreover, it is very comfortable, casual, or fit for stretched wearing.
Dirt Boots
If you are an off-road rider who loves navigating dirt tracks, steep terrains, and hilly routes, dirt boots are for you. It's an ideal choice to protect your shins, ankles, and feet. Typically, all dirt boots come in full height and provide maximum safety from odd-track accidents. As with dirt pants, gloves, helmets, and jerseys, dirt boots are usually in wild and crazy colors.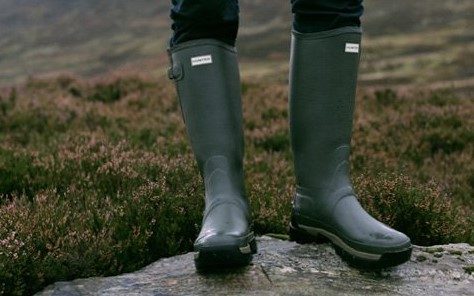 Although offering maximum protection, they are not very easy to walk in. Also, dirt boots are not waterproof. They are just created for doing one thing effectively—protecting you from common dirt road injuries.
Touring Boots
The touring boots are a great alternative to the sports boot. They are ideal for prolonged long-distance trips, very comfortable, and most times water-resistant. Also, the tour boots come in varying heights. Basically, the touring boot is a bridging solution to frequent wearing and overall protection.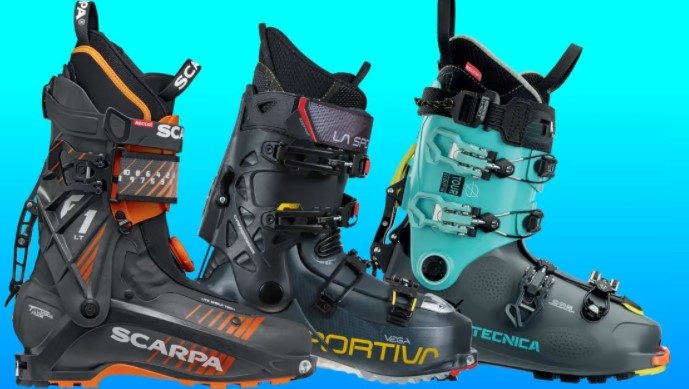 On the flip side, tour boots are not ideal for providing great torsional protection like the sports bike. They are also not more fashion-advanced than others, and that's a concern for touring riders.
Adventure Boot
Adventure boot, also called ADV boot, is a bridging solution between touring boots and dirt boots. The adventure boot is most times stylish, rugged, water-resistant, and comfortable. It incorporates the comfort of the touring boot and the safety elements of the dirt boot. Basically, the ADV boot favors both worlds.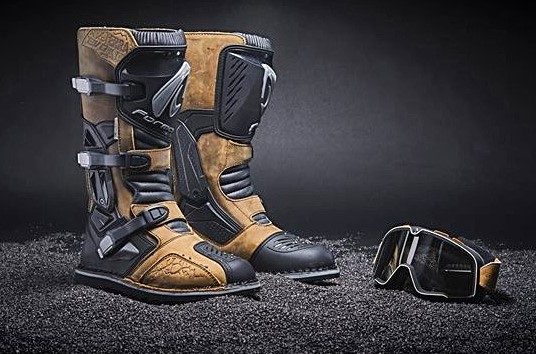 However, similar to other hybrid products, the adventure boot isn't as secure as the dirt boot or as luxurious as the touring boot. Thus, the rider determines if that compromise satisfies him.
Motorcycle Boots Size Guide
It's important to understand that your motorcycle boot should fit firmly and comfortably to your foot. However, the boot should not be too tight. The optimum consideration is comfort, as it is paramount for maximum protection based on the boot.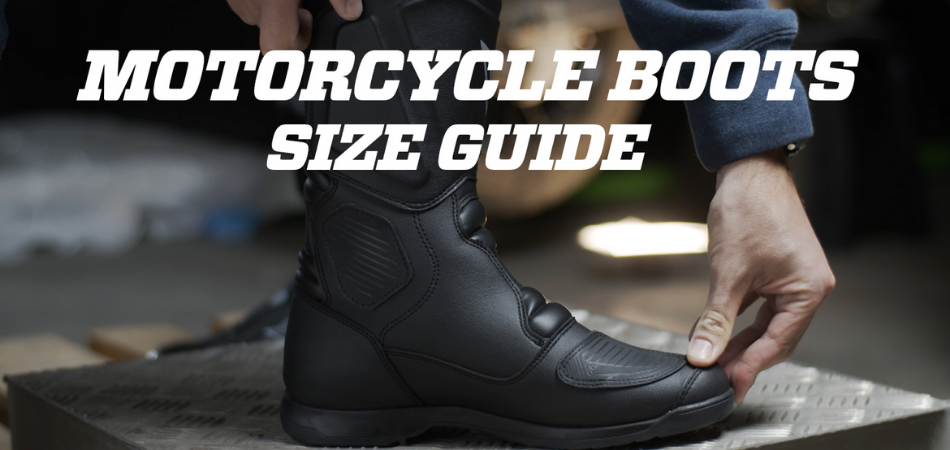 How To Measure Your Foot
While sizing up your foot for any boot, you must use your standard shoe size when choosing a motorcycle boot. For sport boots, we advise you to select a boot that is one size larger than your foot. Also, while measuring, if your foot size is between two whole numbers, select the size on the higher end of the numbers.

Together with the length of your foot is the width. Note, Italian boots are more likely to be narrower than other products. So if you have wider feet, go a size larger than your shoe size.
Alternatively, you can measure your foot using this sizing method.
Find a tape measure or ruler.
Ensure you are barefoot, then place one-foot perpendicular to a wall (or at a right angle), ensuring your heel is against the wall.
After that, measure the tip of your big toe and the wall. You can also mark the number on the floor if need be.
Compare the size measurements of your foot to the measurement chart.
Rerun this process with the other foot. For a more efficient fit, we advise you to measure your feet in the evening.
Usually, men have larger feet than ladies, as both types vary in shape. Thus, ladies' boots should be more comfortable and provide better heels (some female boots are even higher).
Also, the shoe size measurement differs across different countries. In this article, we have provided you with a chart for the different foot sizing between the US man, US woman, UK, and EU.
Selecting the right style
The style in which you wear your motorcycle boots depends on your taste. If you prefer wearing your boots within your trouser, then you should consider shin protection. For example, race boots have really broad tops. Also, for short individuals, long boots that have several plastic protections are more uncomfortable. So, ensure to find a boot for short riders to ease your riding experience.
Another fact to consider while choosing your motorcycle boot is the type of motorcycle you ride. For example, a pair of touring boots can be warm and water-resistant but become too air-tight, sweaty, and uncomfortable. Even adventure boots can be very safe and provide full protection but make it uncomfortable to change between gears.
What Are The Risks When You Wear The Wrong Size Motorcycle Boots?
Picking the wrong size of motorcycle boots is something you should avoid. This is because there are risks related to wearing the wrong size of motorcycle boots. Here are a few critical risks in wearing the wrong size:
Risk of Injury
One major risk of wearing the wrong motorcycle boots is that if r legs can sustain fatal injuries. So if you encounter an accident, safety should be your major priority when scouting for a motorcycle boot to buy.
Hard to control
Another key risk is how to control the motorcycle. Much bigger boots will be troublesome as you need your boot to help support your feet while controlling the bike. Unfortunately, larger boots don't support your leg in controlling your bike and are useless in accident situations.
On the other end are the too-tight boots. This pair can also reduce proper ankle and feet movement, making it difficult for you to control the pedal. Also, physiologically, tight boots inhibit the blood flow within your feet, causing your legs to ache and swell.
Comfort
Lastly, wearing the wrong motorcycle boots can make you feel highly uncomfortable. Too tight motorcycle boots will invariably cause your legs to ache over time. In addition, the larger boots will make your feet move inside it, destabilize your feet' control, and really distract you.
Conclusion
Motorcycle boots differ in size, functionalities, and design. The different motorcycle boots include street boots, adventure boots, touring boots, sport boots, and dirt boots. Each one has its specifications, as you've discovered in this motorcycle boots size guide.
So, when choosing the motorcycle boot to get, ensure to go for your standard shoe size, as this will ease your experience while wearing them. You can also choose a boot that is one size larger than your standard shoe size.