Have you bought yourself a pair of motorcycle boots that are currently giving you aches and sore feet? Do you want to find out how to stretch motorcycle boots? Don't look too far, as your solution is here.
You can stretch your motorcycle boots by wearing them in, using a shoe stretcher, rubbing alcohol on them, using a blower on them, etc. However, understand that all these are crude ways of expanding your motorcycle boots, so be witty while attempting them. Keep reading to understand the various ways to stretch your boots in detail.
How To Stretch Motorcycle Boots
You should understand that these techniques are only compatible with genuine leather motorcycle boots and will destroy any boot. To find out if they're genuine leather, ensure to locate the 100% genuine leather logo on the shoe.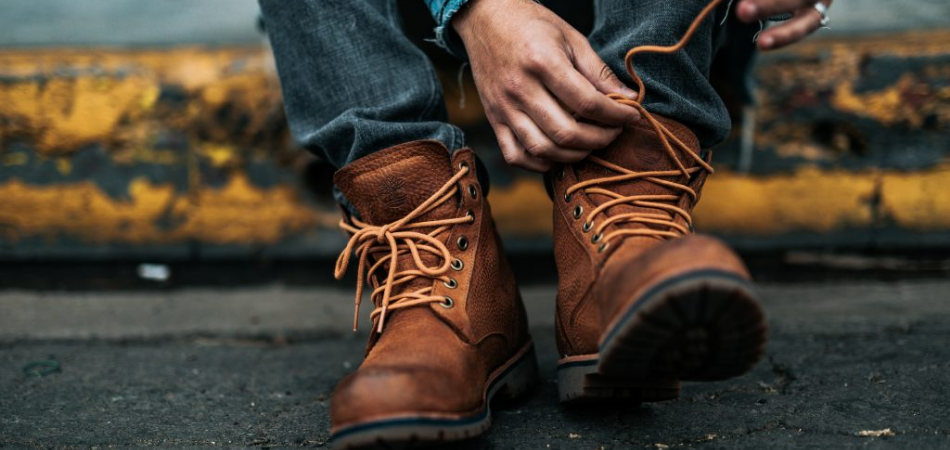 A majority of boot-producing companies make their boots using Lorica (artificial leather) during production. Applying any of these techniques on artificial leather will enable you to stretch them, but they won't be as efficient as genuine boots.
. Below are some worthy techniques you should try.
Wear them in.
Using a shoe stretcher.
By rubbing alcohol.
Try using a leather conditioner.
Taking them to a professional cobbler.
Try the blow dryer.
By wearing thick socks.
Submerge your boots in water.
Using a shoe stretcher spray.
By freezer stretching the boots.
Wear Them In
The first way to stretch your boots is by wearing them in. Put on the boots and wear them around for some hours. If the shoe is smaller than your feet, then they should be tighter. Don't worry about that; just keep on wearing them while walking around.
Note: Your boots won't stretch if you're wearing them to sit all day. This way, your feet are calm and cannot add sufficient pressure to stretch your boots.
Using A Shoe Stretcher
Using a shoe stretching spray is another effective boot stretching strategy. First, ensure you read the product's manual since there are different specifications for various products. Also, make sure you apply a moderate amount of spray on the boots.
By Using Rubbing Alcohol
Another effective way of stretching your motorcycle boots is by using rubbing alcohol on them. Get a spray bottle, then fill it with 2/3 water and 1/3 alcohol. Spray the inner part of your boots with the mixture until it becomes damp but not drenched, then wear the boots for some minutes—preferably 20 minutes. Then, wear the boots while walking around. Once this is done, re-spray the rubbing alcohol on the boots again after another 20 minutes.
Alternatively, you can soak a pair of thick socks in the rubbing alcohol, squeeze them to drain every excess, then wear them in the boots. After that, ensure to walk around for up to 20 minutes. Repeat this process until the boots get to your desired sizes for them.
Try Using A Leather Conditioner
You can also stretch your boots by using a leather conditioner or oil. This chemical enhances the stretching ability of the boots. When you apply the leather conditioner twice or three times within the first week, the leather will soften and can expand faster to the size of your feet.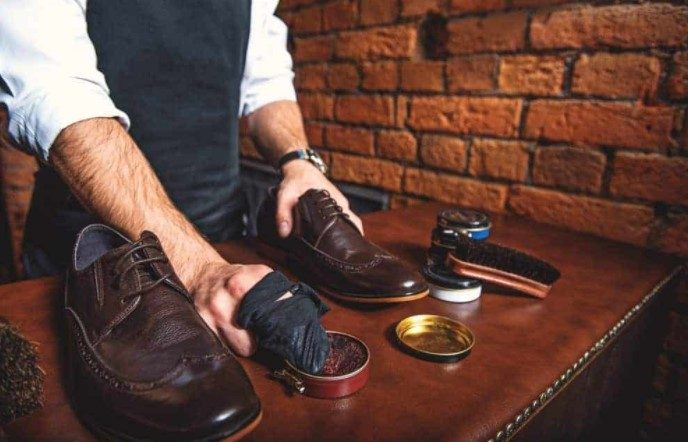 Note: Do not apply the leather conditioner or oil around areas of the boot's heel. The leather close to the heel of your boots should be firm and shouldn't stretch.
Taking Them To A Professional Cobbler
If you are looking for our most effective suggestions, this will be it. Although it will cost you, a professional cobbler is skilled and experienced enough to expand your motorcycle boots without ruining their integrity properly. Expanding your boots with a professional cobbler won't cost you much, usually from $5 to $15.
When you take the boots to the professional cobbler, he'd ask you how well you need to stretch them. Also, if you're not sure about the genuineness of the leather, you can ask your cobbler, and he'd give you his recommendations.
Try The Blow Dryer
Another peculiar way you can stretch your boots is by using a hair blow dryer. To do this, soak a pair of thick socks in water or in rubbing alcohol. Ensure to squeeze away any excess liquid. After that, put on the socks and wear the boots fastened. Next, using your blow dryer, heat any part of the boots that are too tight. This will soften the leather and stretch the boots.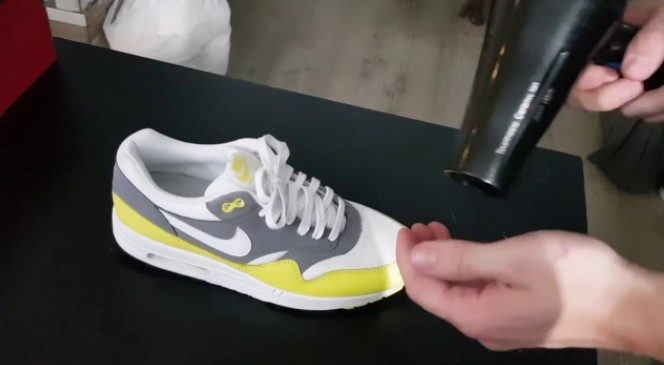 While wearing your boots, ensure to wiggle your feet within the boots and move around to heat up the motorcycle boots. Doing this will add extra pressure on your boot's leather, enhancing the stretching process.
By Wearing Thick Socks
Also, to add to the list of boot-stretching techniques is by putting on either two pairs of socks or one thick pair of socks. Wear the pair and walk in them all around.
For this technique to be effective, move around wearing your socks in your boots. You can use it to mow the lawn, go to the supermarket, and even take a stroll. Ensure to wiggle your feet within the boots as this will cause the boots to heat, adding pressure on them and eventually causing them to stretch.
To stretch your boots by wearing thick socks, you need to be patient and understand that it might take longer than usual to reach your expected size. Within some hours of walking around with the boots, you'd realize that they have stretched a bit. Also, wear them when active and mobile, as wearing boots and socks while sitting will make your feet relaxed. Thus, there will be no stretching on your boots.
By Freezer Stretching The Boots
This technique of stretching your motorcycle boots is more distinct than the others. It involves you putting a large plastic bag inside your pair of boots. Note that you have to put a plastic bag that is as big as the inside of the boots. Also, ensure that the bag has no holes in it.
After that, fill the plastic bag with water and put the pair of boots in the freezer. The aim is that the frozen water will stretch the boots for you.
Will Your Boots Still Be Okay?
Although stretching your motorcycle boots can work, it's not very advised, as it affects the strength of your shoe. So, we recommend you get an ideal motorcycle boot when shopping for a boot to buy. Another thing to note is that motorcycle boots differ in feeling and experience based on the height of the rider. There are boots for tall motorcycle riders, and there are boots for short riders.
However, if you have already gotten an undersized motorcycle boot, do not lose heart. You can still stretch the boot effectively without destroying its texture and integrity.
Conclusion
In this guide on how to stretch motorcycle boots, we have outlined a summary of techniques you can use to expand your motorcycle boots. Feel free to implement any of them as you can to get the optimum results you need.
Also, note that the above techniques only work for genuine leather motorcycle boots. If you try them on other types of boots that aren't leather, you might have to buy another pair. On the other hand, if your boots are not genuine leather, stretching them will only ruin the integrity of the leather.