There are a lot of options while choosing your footwear for riding a motorcycle. And you obviously prefer footwear which also provides you safety alongside comfort. Considering the effectiveness in safety, steel toe boots are better than regular boots.
But the question is, are steel toe boots good for motorcycle riding? In some cases, it provides decent toe protection. But most often it's heavyweight and not having ankle protection makes you uncomfortable and risky. Plus, you'll not have a good flexion on the sole which is necessary for a rider. 
Though it provides you some benefits, mostly it comes to you with the inconvenience. Seems confusing, right? Don't worry.
Let's answer all your questions about motorcycle riding and wearing steel toe boots and give you a better solution.
Are Steel Toe Boots Good for Motorcycle Riding: Know the truth
Before going to the main fact, let's see some things regarding steel toe boots.
Definitely steel toe boots provide more protection than the regular used boots or shoes. However, that's true for toes, which is necessary for work sites. As you're a motorcycle rider and need better flexibility, steel toe boots aren't going to provide you with such flexion.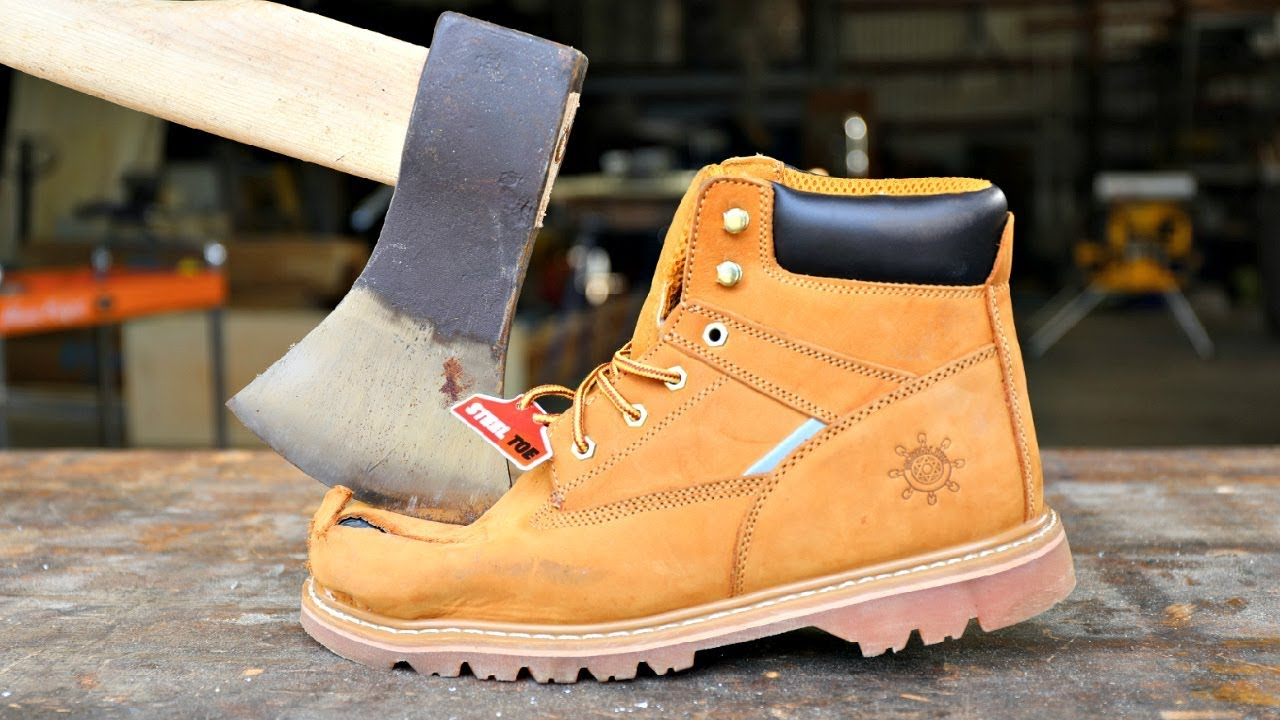 Therefore, you should go for dedicated bike boots instead of steel-toe work boots.
Make sure the bike boots fit your feet perfectly and fit the width of your foot. If you have wide feet, be sure to get motorcycle boots for wide feet. Getting narrow boots will suffocate you, causing discomfort. 
If you already have steel toe boots, not all things come with only good or bad sides. With some good sides, steel toe boots also carry some drawbacks also. Let's focus on the benefits and drawbacks of steel toe boots.
Benefits of Steel Toe Boots
Steel toe boots normally come with tough leather. Due to this, they can provide relatively good protection to the toe rather than the other types of shoes.
If you want to enjoy these in the winter, then you have to select an insulated one. Because without an insulated one, your feet have the chance to remain colder.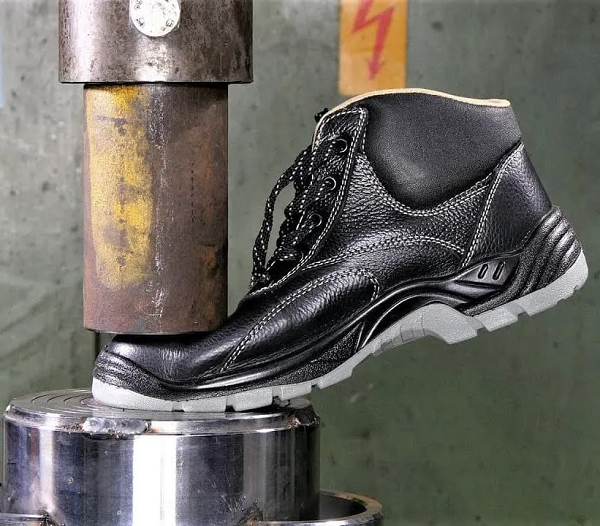 They provide safety in situations while there is a probability of risks for dropping anything into your feet.
Generally, these boots have the pressure-taking ability of different scales. The label of the boots carries the specifications clearly.
There are some specifically designed motorcycle boots that offer proper protection to the ankle. Rather than that, they offer safety against falls, burns, slips, cuts, and punctures.
They come to you with different designs and colors that make you smart and stylish.
Drawbacks of Steel Toe Boots:
Steel toe boots are a debating term in the world of motorcycles. Along with different types of blessings, steel toe boots have some drawbacks too. They lack reinforced soles to provide flexibility. It may be the cause of crushing toes.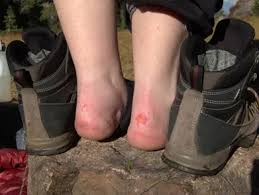 Steel toe boots have the tendency to become cool in the winter. And as steel toe boots are not usually waterproof, you have a chance to get wet if you ride your motorcycle in the rain.
They don't provide enough comfort to put on for a lengthy period. Moreover, steel toe boots consist of lace that can be caught in the chain or pegs resulting in accidents.
These boots are a bit bulky to manipulate shift levers. If they are not a good fit for you and haven't been broken in properly, then it may create several comfort problems.
You'll not get adequate comfort, optimal protection, and the operation of the pegs of your motorcycle with these boots.
Lastly, motorcycle boots require good protection against bending of the sole which steel toe boots don't do.
Final Thoughts
If you are a motorcycle rider, then you have to be conscious about choosing a pair of boots that suits you well. What's even more important is, the boots have to keep you comfortable, where steel toe boots don't do very well.
Now that you know whether are steel toe boots good for motorcycle riding or not, you can make a smarter decision. If you already have a pair of steel toe boots, you can keep using them just fine.
But if you're to get your new boots, we'd suggest you go for motorcycle boots, instead of steel toe ones.  So, pick the perfect footwear and enjoy riding!