The 2009 Yamaha V star 950 is nothing new to the world of exotic cruiser bikes. It comes with a powerful V-Twin motor. But the bike is a huge recommendation if you're going for a sleek design and affordable price.
Despite all these bonuses, many users have experienced some issues with the V Star 950's performance. Some common 2009 Yamaha V Star 950 problems include- excessive fuel consumption, engine bogging, electrical issues, and rapid wear on splines.
You'll discover some 2009 Yamaha V star 950 problems and how to fix them as you progress in this article.
Overview Of Yamaha V Star: Specs, Features, & More
The 2009 Yamaha V star 950 boasts of a twin motor engine. The V-twin engine will give you impressive results in other aspects apart from power and size. Besides, the 2009 V star 950 is quite comfortable to ride irrespective of the huge size that makes it appealing to many bike riders.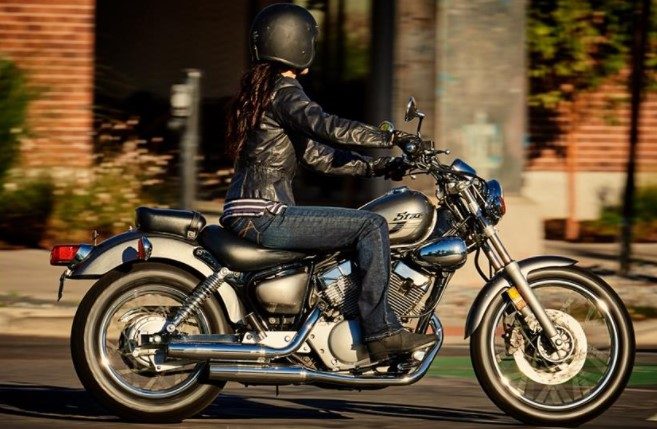 Another interesting thing about this bike is that it costs as low as around 5.5 thousand dollars. You should also note that the amount stated above covers licensing and HST.
The Yamaha V star is your ideal bike for far travels and can easily maintain speed peaks of 85 to 90 mph for long distances.
This bike further boasts of a build and design that allows riders to have a good time riding it irrespective of their experience or skill level. It comes with a two-in-one exhaust alongside wheels made of cast aluminum.
Moreover, the bike runs on a V-Twin motor with a fuel tank that has a 4.4 gallons capacity. Its V-Twin engine has impressive torque and is cooled by air. The bike also has a double-cradle chassis which is made from steel. Steel is chosen as an alternative to aluminum due to its lower price.
Features Of Yamaha V Star:
1. General information
Model: Yamaha V Star 950
Year of production: 2009
Category: Custom/cruiser
Price for brand new: $5,498.00 (this includes licensing and HST and varies with country).
2. Engine & Transmission
Type of engine: Four-stroke, V-Twin
Cylinders: 2
Valves per cylinder: 4.
Displacement: 57.48 cubic inches (942.0 cc)
Compression: (9.0.1
Fueling system: injection
Fuel control: Single Overhead Cams (SOHC)
Bore x stroke: (85.0 x 83.0 mm (3.3×3.3 inches)
Ignition type: Digital TCI (Transistor-Controlled Ignition)
Cooling system: (air-cooled)
Type of transmission: wet clutch and 5-speed
Final drive: belt
Fuel consumption rate: 5.00liters per 100km. (20km per liter)
Gearbox: 5-speed.
3. Chassis Suspension, Wheels, And Brake
Trail: 145 mm (5.7 in)
Fork angle (rake): 32.0°
Rear suspension: Single shock
Front suspension: Telescopic shock
Rear tire: 170/70-M16
Front tire: 130/70-M18
Rear brakes: Single disc
Rear brake diameter: 11.7 inches (298 mm)
Front brakes: single disc
Front brake diameter: 12.6 inches (320 mm)
4. Physical Dimensions And Capacities
Total weight (when filled with oil, gas, etc.): 277.6 kg
Overall height: 42.5 inches (1080 mm)
Seat height: 26.5 inches (26.5 673 mm)
Overall length: 95.9 inches (2436 mm)
Overall width: 39.4 inches (1001 mm)
Wheelbase: 66.3 inches (1684 mm)
Fuel volume capacity: 16.65 liters. (approximately 4.50 US gallons)
5. Other features
Available color options: Candy red, Tommy blue, and Raven.
4 Most Common 2009 Yamaha V Star 950 Problems And How To Fix Them
Some 2009 Yamaha V Star 950 problems have been identified. You may relate with some of these problems if you've ever used a V Star 950. This is highly possible since the cases mentioned here are popular among this Yamaha's cruiser bike users.
I've taken the time to draft out some solutions to help you with the situation; read on.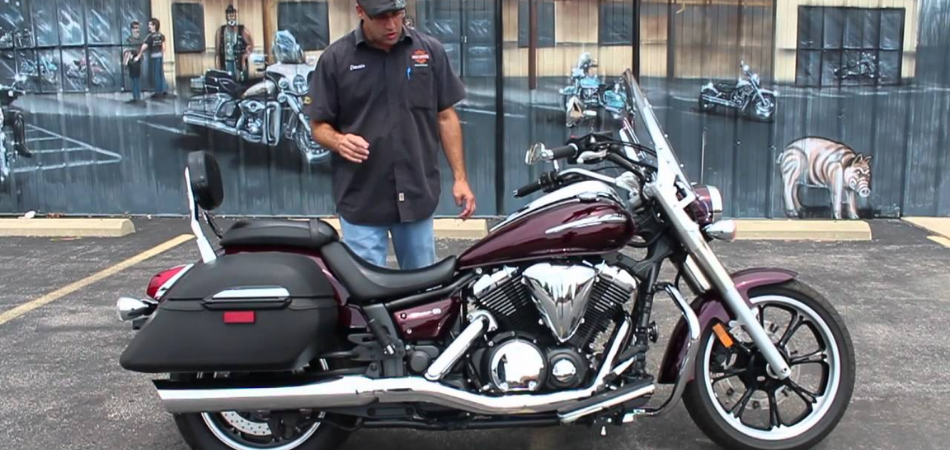 1. Engine Bogging During Acceleration
Bogging is any form of interference that hinders you from smoothly accelerating your bike. When your engine sputters as you try to accelerate your bike, it's a common sign of bogging. An inconsistent flow of energy or the overall failure of your bike to accelerate is another sign of motorcycle bogging.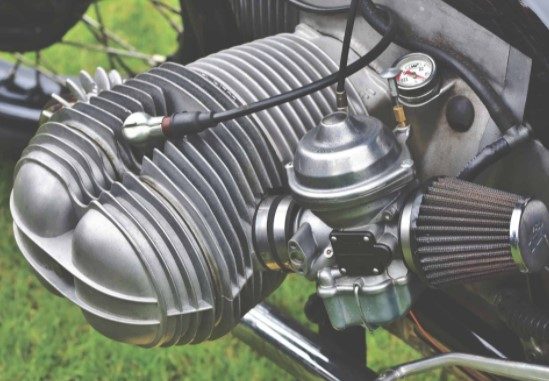 This might still persist despite the throttle being engaged in full mode. Generally, this is caused by insufficient flow of fuel or air in the carburetor. Bogging can also be caused by the fuel filter being clogged with dirt.
How To Fix Engine Bogging During Acceleration
Tauten the bike's throttle cable
The Yamaha V Star 950 uses a fuel injector instead of a carburetor. This kind of system is common for delayed firing on the spark plug. Improving your timing advance can help to solve this.
Check for and fix vacuum leaks.
Proper maintenance of your carburetor (for bike models that use a carburetor) can both prevent and fix this situation.
2. Excessive Fuel Consumption
Many 2009 Yamaha V Star 950 users have complained of how fast their bike drains fuel. This is a big thing to worry about, especially when we're experiencing a steady upsurge in the price of petroleum-derived products.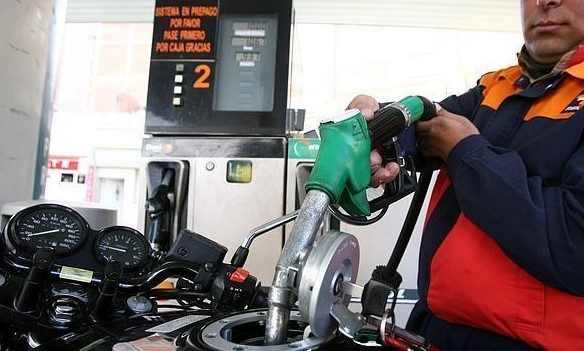 This can be caused by a bad spark plug or a tune-up on the bike. Sometimes, one of the cylinders of your V Star 950 may not be functioning optimally. That leaves you having 1 cylinder doing the job of two cylinders.
How To Fix Excessive Fuel Consumption for V-star 950
Check your spark plug to make sure you're not running in abundance. We recommend that you pull out the plug from the bike and compare its appearance to that of plugs on a chart. You'll find recommended maintenance tips in most manuals' appendices.
Do not squeeze your clutch lever too hard when riding; it could be the cause of your bike's alarming rate of fuel consumption.
3. Electrical Problems
Riders of most V Star model bikes (including 950) have complained about their bikes' electrical aspect. Common problems include battery refusing to charge, regulator failure, and stator failure. Everything regarding the electrical part of your Yamaha cruiser boils down to the battery.
Fix V-star 950 Electrical Problems
Your battery maintenance is key in maintaining your bike's electrical functions. Most importantly, you shouldn't wait for your battery to be completely drained before getting it charged. It affects your battery life.
Your bike's battery is probably bad. If you get a reading that is less than 12.5V when you measure your battery's voltage on a multimeter, then it's high time you replaced your bike's battery.
Excessive exposure to heat and vibration can cause your bike's stator to wear out and ultimately fail. The only way out is to replace it with a new one.
If your regulator keeps failing, we recommend that you replace it with a variant capable of heavy-duty operations.
4. Wearing Splines
Some of the bike users mentioned that they noticed rapid wear on their bike's transmission output splines. This usually results from a misalignment in the rear and front drive pulley.
This can be caused by someone overly tightening the belt while replacing the tires or something else. In some cases, a worker in the factory mistakenly over-tightened the belt.
How To Fix Wearing Splines on V-star 950
Check the tension in your bike's belt for excessive tension.
There could be abnormal wear on the belt or pulley. Replacing or fixing them should help you get rid of the problem.
Final Words
The 2009 Yamaha V Star 950 will give you a good time flying at crazy speed on land. The bike's sleek build and affordable cost is something to look out for if you want to get satisfactory value for your hard-earned thousands of dollars.
However, you'll encounter some 2009 Yamaha V Star 950 problems, but this shouldn't deter you from purchasing that gorgeous cruiser. Luckily, I have listed some of the problems you may encounter while using this bike. Alongside, we have identified and provided some tips that can help you avoid and fix them.